FixFLEX Pipe Storage Rack
FixFLEX pipe storage rack will contribute to improved
worker safety, optimum pipe condition & efficiency.
Sizing table FixFLEX pipe storage rack
KLP® FixFLEX Pipe Carriers are suitable for all common casing-, tubing- and drill pipe sizes. FixFLEX pipe carriers are available in sizes of 1,5 meter and 1,9 meter, depending on the diameter of the pipe. Our representatives can advice you on yard layout and other requirements, based on pipe weight and total quantity of pipes.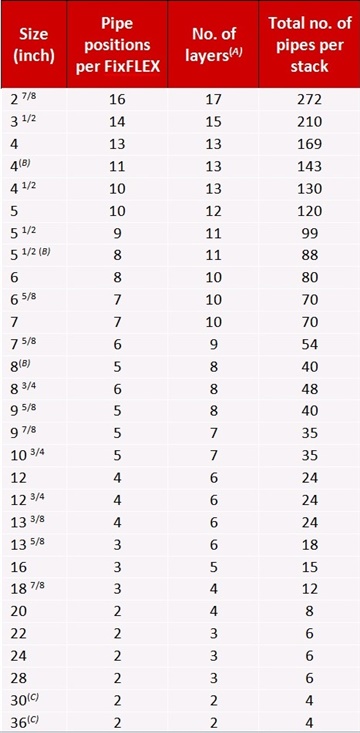 Note (A): denotes the number of layers of pipe when stacked according to API 5C1
Note (B): fewer pipe positions to accommodate large O.D. box & pin
Note (C): Carrier length of 1,9 m1. All other carriers are 1,5 m1