Key advantages PipeStop System
Key PipeStop Advantage: enormous storage capacity and retain flexibility

PipeStop rail segments are 13'2" per rail (4 meter). By joining up multiple segments of rail, any convenient length can be achieved. To prevent pipe sagging, additional rails can be laid out in parallel.
PipeStop is easily assembled and disassembled. This makes PipeStop ideal for areas such as key-side.

To change from one diameter to the next, block spacing is altered according to our installation manual.
No further special tools or training are required.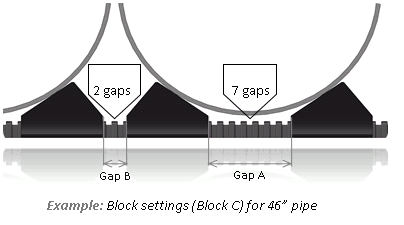 Pipe Stack System
Looking for a safe & flexible pipe stack system?
Lankhorst PipeStop System offers a turn-key solution.